Welcome to Supercomputing Frontiers 2015!
Supercomputing Frontiers 2015 is Singapore's inaugural conference on trends and innovations in the world of high performance computing.
It will be held on March 17 – 20, 2015 at Biopolis' Matrix Building in Singapore.
Organised by A*STAR Computational Resource Centre, Supercomputing Frontiers 2015 will explore global trends and innovations in high performance computing in convolution of the following important areas:
Supercomputing applications in domains of critical impact in economic and human terms, and especially those requiring computer resources approaching Exascale;
Big Data science merging with Supercomputing with associated issues of I/O, high bandwidth networking, storage, workflows and real
time processing;
Architectural complexity of Exascale systems with special focus on supercomputing interconnects, interconnect topologies and routing, and interplay of interconnect topologies with algorithmic communication patterns for both numerically intensive computations and Big Data; and
Any other topics that push the boundaries of Supercomputing to Exascale and beyond.
PROGRAMME HIGHLIGHTS:
All-day exclusive tour of A*STAR, NTU & NUS research labs on Monday, March 16, 2015 (reservation is essential)
Workshop & Tutorials on Friday, March 20, 2015:

Monte Carlo Methods & High-Performance Computing by Michael Mascagni
Micron's Automata Processor: A Massively Parallel Computing Solution
An Introduction to Xeon Phi Programming & Sharing A Numerical Library's Developer's Experience Using the Xeon and Xeon Phi – The Numerical Algorithms Group (NAG)
Application Programming for Efficiency on Parallel Supercomputers – Lenovo Inc.
From High Performance Computing to High Efficiency Computing with Allinea
GPU Programming Workshop with Use Cases in Deep Learning, IVA & Autonomous Driving – NVIDIA
ORGANISED BY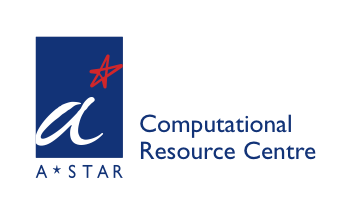 KEYNOTE SPEAKERS:
CONFIRMED SPEAKERS:
Ilkay Altintas, University of California, San Diego, USA / Natalie Bates, Energy Efficient HPC Working Group, USA / Ulrich Brüning, University of Heidelberg, Germany / Michael Bussman, Helmholtz-Zentrum Dresden-Rossendorf, Germany / Choong-Seock Chang, Korea Advanced Institute of Science & Technology, South Korea & Princeton University, USA / Hank Childs, University of Oregon, USA / Ewa Deelman, University of Southern California, USA / Wei Ge, Chinese Academy of Sciences, China / Björn Gmeiner, University of Erlangen-Nuremberg, Germany / Daniel S. Katz, University of Chicago, USA / Allen Malony, University of Oregon, USA / Bruno Michel, IBM Zurich Reseach Laboratory, Switzerland / Marek Niezgódka, University of Warsaw, Poland / Manish Parashar, Rutgers, The State University of New Jersey, USA / Thomas Schulthess, ETH Zurich, Switzerland / Jeroen Tromp, Princeton University, USA