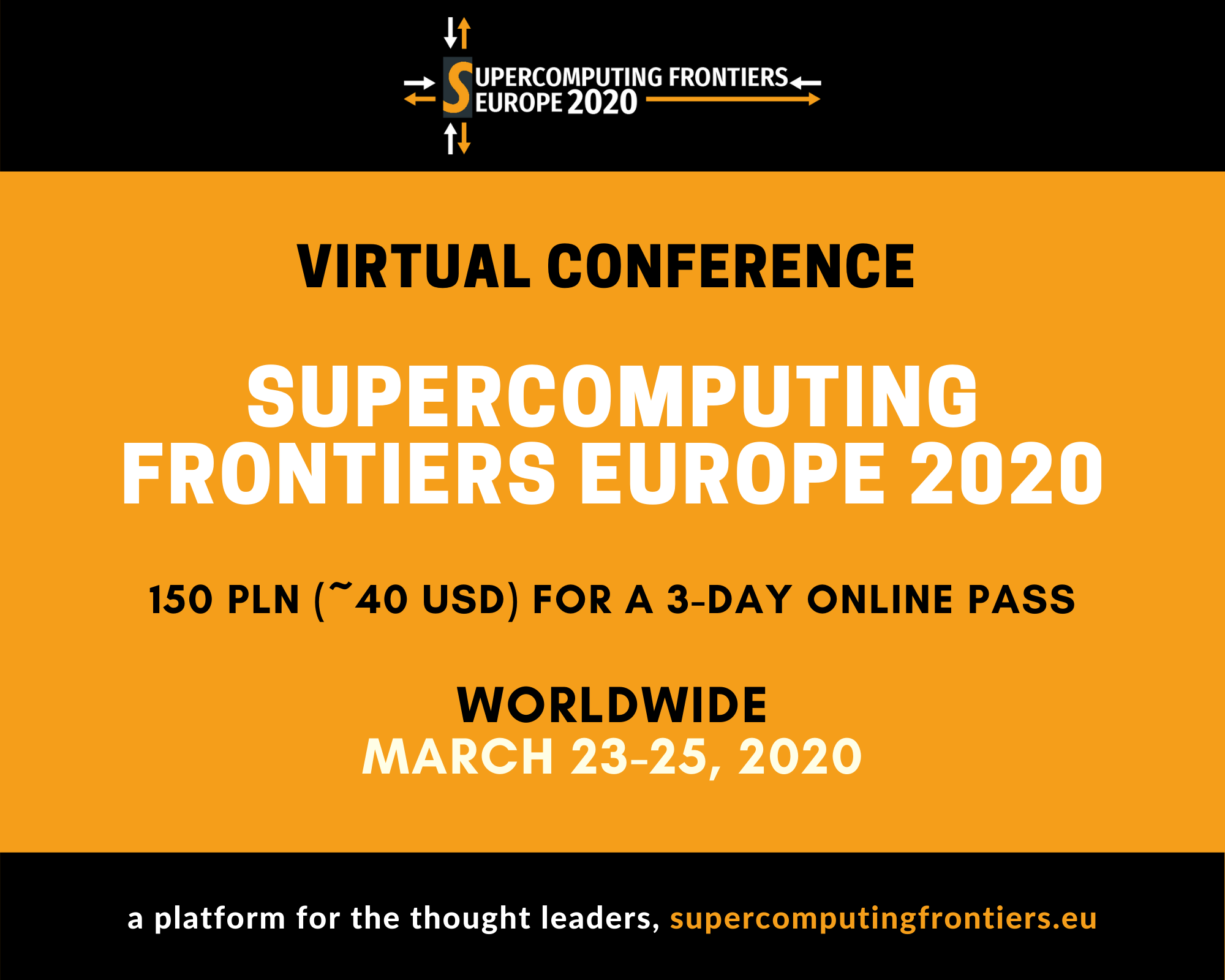 9th March, 2020
SCFE20 BECOMES A VIRTUAL GLOBAL CONFERENCE
This year, due to exceptional circumstances related to pandemic of coronavirus and special protection measures, the conference will be conducted as a virtual event.
All of the lectures, as scheduled in our final program  will be held online, however we reserve the right to slightly modify program due to circumstance. Tutorials will be conducted in Warsaw in future times.
The participants will be able to follow the full program of the conference remotely from any place worldwide with internet access. Moreover, the registration fee has been very drastically reduced to allow the widest participation [150 PLN, (~ 40 USD) for a 3-day online pass].
---
VIRTUAL CONFERENCE
SUPERCOMPUTING FRONTIERS EUROPE 2020
March 23 – 25, 2020
Worldwide