Supercomputing Frontiers Europe 2020
Keynote speakers
(confirmed)
Invited speakers
(confirmed)
Joanna Trylska
Centre of New Technologies University of Warsaw
Title:

Functional dynamics of biomolecules with supercomputers
Joanna Trylska is a professor and group leader at the Centre of New Technologies of the University of Warsaw. She received PhD (2001) and DSc (2009) from the Faculty of Physics of the University of Warsaw. In 2003 – 2005 she worked as a postdoctoral researcher in the group of professor J. Andrew McCammon, a world-known expert in molecular dynamics simulations. With the use of HPC simulations she explained how aminoglycoside antibiotics affect mRNA decoding in different organisms and how the dynamics of HIV-1 protease is correlated with drug resistance. She parameterized the first coarse-grained model for molecular dynamics simulations of the ribosome.
Prof. Trylska's group develops computational models for simulations of biomolecules and software to study their microsecond-long internal dynamics. The research covers the simulations of functional dynamics of biomolecules, especially in connection with antibacterial compounds. Her group uses supercomputers to simulate the dynamics of proteins and nucleic acids in crowded and membrane environments. Her most recent focus includes the simulations of transport of oligonucleotides to bacterial cells.
Prof. Joanna Trylska has been the recipient of many grants from the Foundation for Polish Science (Team, Focus), National Centre for Research and Development, National Science Centre and National Institutes of Health (USA). She also received the Fulbright Senior Award.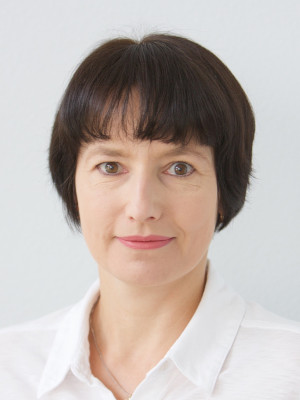 Yuefan Deng
Stony Brook University, NY
Title:

Machine learning-guided multiscale modeling of platelet aggregations
Professor Yuefan Deng recieved his BA (1983) in Physics from Nankai University and his Ph. D. (1989) in Theoretical Physics from Columbia University. He is currently a professor of applied mathematics, and the co-director of the Institute of Engineering-Driven Medicine, at Stony Brook University in New York. As an adjunct or visiting professor, he has worked at Columbia University, National University of Singapore, Nanyang Technological University, and IBM T. J. Watson Research Laboratory. Prof. Deng's research covers parallel computing, molecular dynamics, Monte Carlo methods, and biomedical engineering. The latest focus is on the multiscale modeling of platelet activation and aggregation (funded by US NIH) on supercomputers, parallel optimization algorithms, and supercomputer network topologies. He publishes widely in diverse fields of physics, computational mathematics, and biomedical engineering and he has supervised nearly 30 doctoral theses. He is the recipient of the 2016 State University of New York Chancellor's Award for Excellence in Teaching.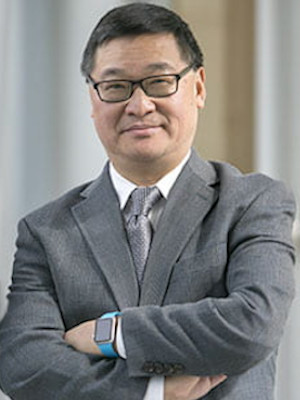 Michael Bader
Technical University of Munich
Tentative title:

Towards Exascale Hyperbolic PDE Engines – Are We Skating to Where the Puck Will Be?
Michael Bader is associate professor at the Technical University of Munich. He works on hardware-aware algorithms in computational science and engineering and in high performance computing. In particular, he focuses on challenges imposed by latest supercomputing platforms, and the development of suitable efficient and scalable algorithms and software for simulation tasks in science and engineering.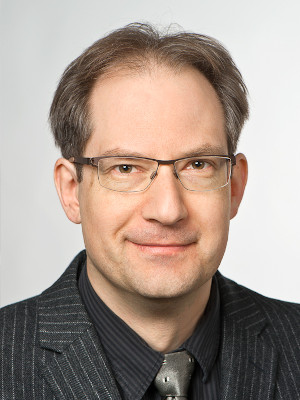 Rob Knight
University of California San Diego
Tentative title:

Human Microbiome Project
Rob Knight is the founding Director of the Center for Microbiome Innovation and Professor of Pediatrics, Bioengineering, and Computer Science & Engineering at UC San Diego. Before that, he was Professor of Chemistry & Biochemistry and Computer Science in the BioFrontiers Institute of the University of Colorado at Boulder, and an HHMI Early Career Scientist. He is a Fellow of the American Association for the Advancement of Science and of the American Academy of Microbiology. In 2015 he received the Vilceck Prize in Creative Promise for the Life Sciences. In 2017 he won the Massry Prize, often considered a predictor of the Nobel. He is the author of "Follow Your Gut: The Enormous Impact of Tiny Microbes" (Simon & Schuster, 2015), coauthor of "Dirt is Good: The Advantage of Germs for Your Child's Developing Immune System (St. Martin's Press, 2017) and spoke at TED in 2014. His lab has produced many of the software tools and laboratory techniques that enabled high-throughput microbiome science, including the QIIME pipeline (cited over16,000 times as of this writing) and UniFrac (cited over 7000 times). He is co-founder of the Earth Microbiome Project, the American Gut Project, and the company Biota, Inc., which uses DNA from microbes in the subsurface to guide oilfield decisions. His work has linked microbes to a range of health conditions including obesity and inflammatory bowel disease, has enhanced our understanding of microbes in environments ranging from the oceans to the tundra, and made high-throughput sequencing techniques accessible to thousands of researchers around the world. Dr. Knight can be followed on Twitter (@knightlabnews) or on his web site https://knightlab.ucsd.edu/.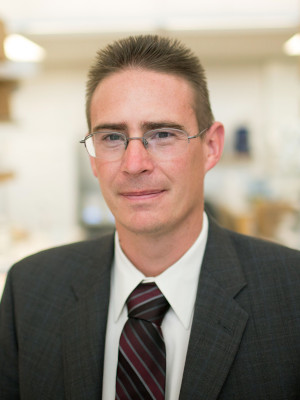 Happy Sithole
The Council for Scientific and Industrial Research
Tentative title:

SKA and Supercomputing in Africa
Dr. Happy Sithole is the Center Manager of National Integrated Cyber-Infrastructure System (NICIS). Amongst his responsibilities is to oversee the developments of High Performance Computing in the country, through the Center for High Performance Computing (CHPC), roll-out of broadband connectivity for all science councils and universities, through the SANReN and ensure long term data management for research community through DIRISA. Dr. Sithole has a PhD in Materials Science focused on mineral extraction schemes using large-scale simulations. He has applied the simulation techniques in diamond mining industry, where he worked as Process Optimisation specialist. He has also worked in nuclear power plant design, as Senior Process Engineer. His work in High Performance Computing includes strategic development of HPC and also technical level design of the HPC systems. He is passionate on applications performance on HPC systems, and considers HPC systems development to be driven by the applications requirements. He has pioneered the development of skills in South Africa and the continent. Dr. Sithole supports megascience projects such as the SKA and LHC projects. He sits in Steering Committees for HPC in different countries and also a Board Member of the National Library of South Africa, where he is the Chair of the ICT Committee. Dr. Sithole is also a member of the Steering Committee of ISC and SC. He also participates in the Works stream focusing on Infrastructure and Resources of the Presidential Commission on the Fourth Industrial Revolution. He has presented invited and plenary talks in many meetings and countries.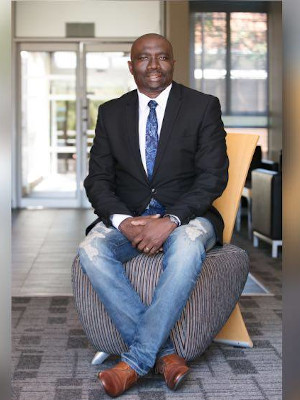 Laura Boykin
Cassava Virus Action Project
Tentative title:

Genomics and farming in Africa
Dr. Laura Boykin is a TED Senior Fellow (2017), Gifted Citizen (2017) and a computational biologist who uses genomics and supercomputing to help smallholder farmers in sub-Saharan Africa control whiteflies and associated viruses, which have caused devastation of local cassava crops. She recently (2018) been awarded an Honorary Doctorate from the Open University in the UK for her work on whiteflies, viruses and inclusion and diversity in science. Boykin also works to equip African scientists with a greater knowledge of genomics and high-performance computing skills to tackle future insect outbreaks. Boykin completed her PhD in Biology at the University of New Mexico while working at Los Alamos National Laboratory in the Theoretical Biology and Biophysics group and is currently a Senior Research Fellow at University of Western Australia. She was invited to present her lab's research on whiteflies at the United Nations Solution Summit in New York City for the signing of the Sustainable Development Goals to end extreme poverty by 2030. The team's latest work to bring portable DNA sequencing to east African farmers has been featured on CNN, BBC World News, BBC Swahili, BBC Technology News, and the TED Fellows Ideas Blog. For more information: www.lauraboykinresearch.com or www.cassavavirusactionproject.com.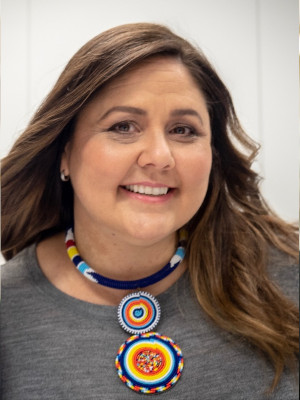 Calista Redmond
Chief Executive Officer, RISC-V Foundation
Title:

The Reality and Tremendous Opportunity of Custom, Open Source Processing
The growth of human and business interaction with technology continues to explode. At the literal heart of that technology sits a silicon core, combined with general and specific instructions and connections. The insane cost, risk, development time, necessary volumes, and limited computing demands kept the lucrative chip opportunity within reach of just a handful of companies — focused mostly on general purpose processors. New computing needs in various power and performance dimensions have increased demand and competition for custom processors. This pressure is quietly and rapidly disrupting the processor industry. An Open source approach to processors now reduces risk and investment, with accelerated time to market, and opens the opportunity to thousands of possible custom processors. Learn about the trends, opportunities, and examples — from smart watches to supercomputers!
Calista Redmond is the CEO of the RISC-V Foundation with a mission to expand and engage RISC-V stakeholders, compel industry adoption, and increase visibility and opportunity for RISC-V within and beyond the Foundation. Prior to the RISC-V Foundation, Calista held a variety of roles at IBM, including Vice President of IBM Z Ecosystem where she led strategic relationships across software vendors, system integrators, business partners, developer communities, and broader engagement across the industry. Focus areas included execution of commercialization strategies, technical and business support for partners, and matchmaker to opportunities across the IBM Z and LinuxOne community. Calista's background includes building and leading strategic business models within IBM's Systems Group through open source initiatives including OpenPOWER, OpenDaylight, and Open Mainframe Project. For OpenPOWER, Calista was a leader in drafting the strategy, cultivating the foundation of partners, and nurturing strategic relationships to grow the org from zero to 300+ members. While at IBM, she also drove numerous acquisition and divestiture missions, and several strategic alliances. Prior to IBM, she was an entrepreneur in four successful start-ups in the IT industry. Calista holds degrees from the University of Michigan and Northwestern University.