Supercomputing Frontiers Europe 2019
Keynote speakers
Invited speakers
RupakBiswas
NASA Ames Research Center, USA
Title:

TBA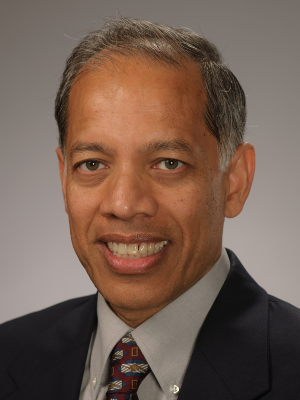 Leon Chua
University of California Berkeley, USA
Tentative Title:

Memristor – Remembrance of things Past
Leon Chua is widely known for his invention of the Memristor and the Chua's Circuit. His research has been recognized internationally through numerous major awards, including 17 honorary doctorates from major universities in Europe and Japan, and 7 USA patents. He was elected as Fellow of IEEE in 1974, a foreign member of the European Academy of Sciences (Academia Europea) in 1997, a foreign member of the Hungarian Academy of Sciences in 2007, and an honorary fellow of the Institute of Advanced Study at the Technical University of Munich, Germany in 2012. He was honored with many major prizes, including the Frederick Emmons Award in 1974, the IEEE Neural Networks Pioneer Award in 2000, the first IEEE Gustav Kirchhoff Award in 2005, the International Francqui Chair (Belgium) in 2006, the Guggenheim Fellow award in 2010, Leverhulme Professor Award (United Kingdom) during 2010-2011, and the EU Marie curie Fellow award, 2013.
Prof. Chua is widely cited for the 12 hugely popular lectures he presented at the hp Chua Lecture Series, entitled "From Memristors and Cellular Nonlinear Networks to the Edge of Chaos", during the fall of 2015, and now accessible through YouTube via the link.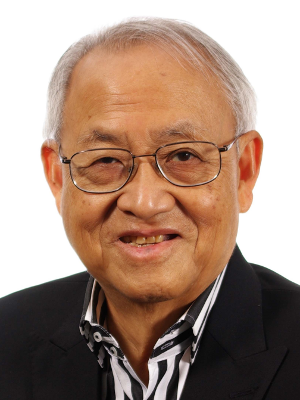 Paul Messina
Argonne National Laboratory, USA
Tentative Topic:

Exascale Supercomputing
Paul Messina is Director of Argonne National Laboratory's Computational Science Division and an Argonne Distinguished Fellow. During 2015-2017, he served as Project Director for the U.S. Department of Energy Exascale Computing Project. From 2008-2015, he was Director of Science for the Argonne Leadership Computing Facility.
From 1987-2002, he was founding Director of the Center for Advanced Computing Research at the California Institute of Technology (Caltech), PI for the CASA gigabit network testbed, Chief Architect for NPACI, and co-PI for the National Virtual Observatory and TeraGrid. In 1990, he conceived and led the Concurrent Supercomputing Consortium that created and operated the Intel Touchstone Delta, at the time the world's most powerful scientific computer and in 1999-2000 led the DOE-NNSA ASCI program while on leave from Caltech.
During 1973-1987, he held a number of positions in the Applied Mathematics Division and was founding Director of the Mathematics and Computer Science Division at Argonne.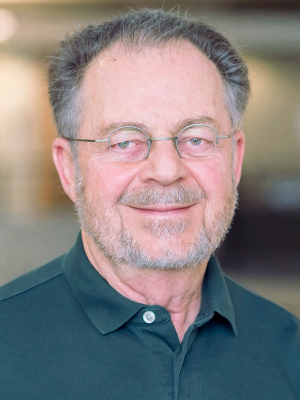 Taisuke Boku
University of Tsukuba, Japan
Title:

What's the next step of accelerated supercomputing?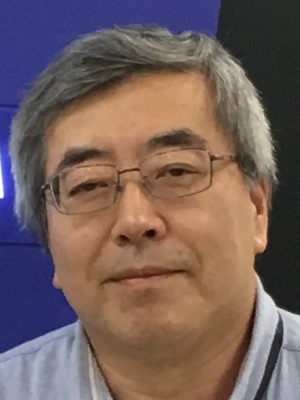 Hamish Carr
University of Leeds, UK
Title:

Why Topology is Necessary at Exascale – And Why it's Not Easy
Dr. Hamish Carr is a Senior Lecturer in the School of Computing at the University of Leeds, and is one of the principal researchers in the field of computational topology and the mathematical foundations of scientific visualization. His thesis work included the standard efficient serial algorithm and visualizations based on the topological structure called the contour tree, and he has been involved in developing, refining and applying these tools to a variety of data analytic problems ever since. He has also worked on accelerations to direct volume rendering, improvements in computational statistics for visualization, and tools for direct visualization of two or more functions rather than the single function normally assumed. In recent years, he has been collaborating with Los Alamos and Lawrence Berkeley National Laboratories on developing topological tools for shared-memory and distributed parallel machines, and has contributed to the new vtk-m multicore visualization toolkit under the DoE ALPINE project.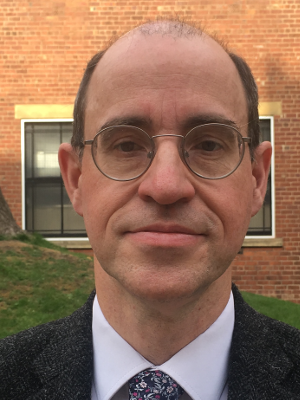 Charlie Catlett
Argonne National Laboratory, USA
Title:

Understanding Cities through Measurement and Embedded Intelligence
Charlie Catlett is the founding director of the Urban Center for Computation
and Data, UrbanCCD, which brings social, physical, and computational
scientists together with artists, architects, technologists, and policy makers
to explore urban dynamics and design. He is also a Senior Computer Scientist
at Argonne National Laboratory and a Senior Fellow at the Mansueto Institute
for Urban Innovation at The University of Chicago.
From 2007 to 2011 he was the Chief Information Officer at Argonne National
Laboratory, and from 2004 to 2007 he was Director of the National Science
Foundation's TeraGrid initiative – a nationally distributed supercomputing
facility involving fifteen universities and federal laboratories. From 1999 to
2004 Charlie directed the design and deployment of I-WIRE, a dedicated fiber
optic network funded by the State of Illinois, which connects research
institutions in the Chicago area and downstate Illinois to support advanced
research and education. In recent years he has created a new form of urban
measurement infrastructure, the "Array of Things," implementing new sensing
and edge computing technologies.
Before joining the University of Chicago and Argonne in 2000, Charlie was
Chief Technology Officer at the National Center for Supercomputing
Applications at the University of Illinois at Urbana-Champaign. Beginning at
NCSA's founding in 1985 he participated in the development of NSFNET, one of
several early national networks that evolved into what we now experience as
the Internet. During the exponential growth of the web following the release
of NCSA's Mosaic web browser, his team developed and supported NCSA's scalable
web server infrastructure.
Recognized one of 25 "Doers, Dreamers & Drivers" of 2016 by Government
Technology magazine and in 2014 as one of Chicago's "Tech 50" technology
leaders by Crain's Chicago Business, Charlie is a Computer Engineering
graduate of the University of Illinois at Urbana-Champaign.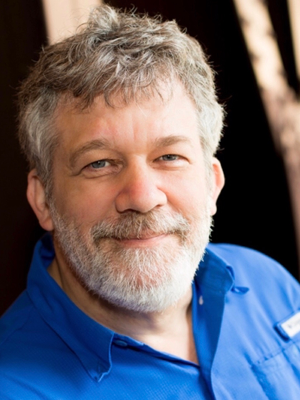 Evangelos Eleftheriou
IBM Research Labs Zurich, Switzerland
Title:

"In-memory Computing": Accelerating AI Applications
Evangelos Eleftheriou, received his Ph.D. degree in Electrical Engineering from Carleton University, Ottawa, Canada, in 1985. In 1986, he joined the IBM Research – Zurich laboratory in Rüschlikon, Switzerland, as a Research Staff Member. Since 1998, he has held various management positions and is currently responsible for the neuromorphic computing activities of IBM Research – Zurich. His research interests include signal processing, coding, non-volatile memory technologies and emerging computing paradigms such as neuromorphic and in-memory computing for AI applications. He has authored or coauthored over 200 publications, and holds over 160 patents (granted and pending applications). In 2002, he became a Fellow of the IEEE. He was co-recipient of the 2003 IEEE Communications Society Leonard G. Abraham Prize Paper Award. He was also co-recipient of the 2005 Technology Award of the Eduard Rhein Foundation. In 2005, he was appointed an IBM Fellow. The same year he was also inducted into the IBM Academy of Technology. In 2009, he was co-recipient of the IEEE CSS Control Systems Technology Award and of the IEEE Transactions on Control Systems Technology Outstanding Paper Award. In 2016, he received an honoris causa professorship from the University of Patras, Greece. In 2018, he was inducted into the US National Academy of Engineering as Foreign Member.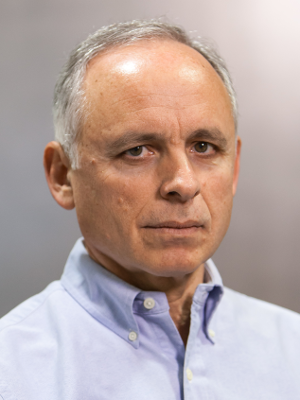 Anne C. Elster
Norwegian University of Science and Technology, Norway
Title:

Supercompting and AI: Impact and Opportunities
Dr. Anne C. Elster (PhD Cornell Univ. 1984) , is a Professor at the Department of Computer Science (IDI) at Norwegian Univ. of Science & Technology (NTNU) in Trondheim Norway, where she established the IDI/NTNU HPC-Lab, a well-respected research lab in heterogeneous computing. She also holds a current Visiting Scientist position at the Univ. of Texas at Austin, USA.
Her current research interests are in high-performance parallel computing, currently focusing on developing good models and tools for heterogeneous computing and parallel software environments including methods that applying machine learning for code optimization and image processing, as well as developing parallel scientific codes that interact visually with the users by taking advantage of the powers in modern GPUs. Her novel fast linear bit-reversal algorithm from 1987 is still noteworthy.
She has given several invited talks and has been active participant and committee member of ACM/IEEE SC (Supercomputing) since 1990. She also served on MPI 1&2, is a Senior member of IEEE, Life member of AGU (American Geophysical Unions, as welland as a member of ACM, SIAM and Tekna. Funding partners/collaborators include EU H2020, The Research Council of Norway, AMD, ARM, NVIDIA, Statoil and Schlumberger.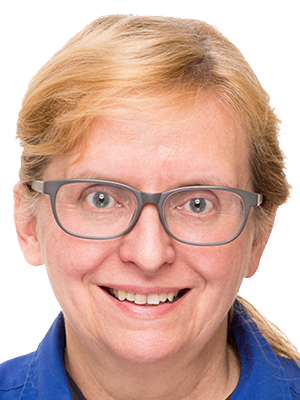 Torsten Hoefler
ETH Zürich, Switzerland
Tentative Topic:

Extreme Scale Graphs
Torsten is an Associate Professor of Computer Science at ETH Zürich, Switzerland. Before joining ETH, he led the performance modeling and simulation efforts of parallel petascale applications for the NSF-funded Blue Waters project at NCSA/UIUC. He is also a key member of the Message Passing Interface (MPI) Forum where he chairs the "Collective Operations and Topologies" working group. Torsten won best paper awards at the ACM/IEEE Supercomputing Conference SC10, SC13, SC14, EuroMPI'13, HPDC'15, HPDC'16, IPDPS'15, and other conferences. He published numerous peer-reviewed scientific conference and journal articles and authored chapters of the MPI-2.2 and MPI-3.0 standards. He received the Latsis prize of ETH Zurich as well as an ERC starting grant in 2015. His research interests revolve around the central topic of "Performance-centric System Design" and include scalable networks, parallel programming techniques, and performance modeling. Additional information about Torsten can be found on his homepage at htor.inf.ethz.ch.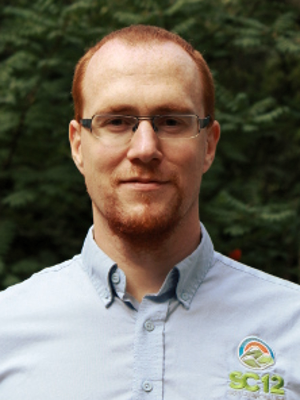 Eliu Huerta
National Center for Supercomputing Applications, USA
Title:

Driving innovation at the interface of high performance computing and artificial intelligence for Multi-Messenger Astrophysics.
Founder and Lead of the Gravity Group at the National Center for Supercomputing
Applications, University of Illinois at Urbana-Champaign. Eliu obtained a Master in Applied
Mathematics and Theoretical Physics, followed by a PhD in Theoretical Astrophysics, at the
University of Cambridge, United Kingdom.
His work is motivated by grand computational challenges in the nascent field of
Multi-Messenger Astrophysics. He combines his expertise in theoretical astrophysics and
large scale computing to create scenarios for Multi-Messenger Astrophysics, driving
innovation on the exploitation of machine and deep learning for the modeling, detection and
scientific exploitation of transient astrophysical phenomena.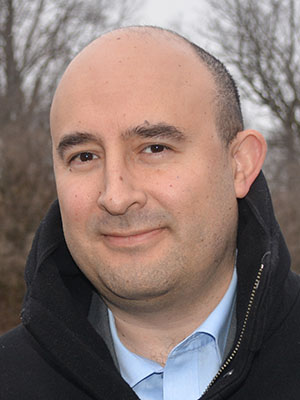 Yoshinori Kimura
Infinite Curation, Japan
Title:

Sequence Similarity Search for Large-scale Metagenomic Data using Liquid Immersion Cooling Supercomputer
Yoshinori Kimura is a Senior Software Engineer of Infinite Curation (Seconded from group company, ExaScaler). He has 15 years experience of image processing, volume visualization and customer oriented application in medical field.
Mr. Kimura started his career at TeraRecon as co-creator of AquariusNET, the world's first commercial streaming, thin-client, enterprise 3D imaging server. After the design and development of basic framework of Aquarius iNtuition, which is next generation of AquariusNET, he concentrated to develop more academic function such like MRI ejection fraction, flow, tractography analysis. The radiologists and clinicians highly evaluated the ease of use and stability of both AquariusNET and Aquarius iNtuition, thousands of systems are installed in the world.
Previously Mr. Kimura developed interface between cloud service and quantum computer simulator on PEZY-SCnp/ZettaScaler1.6 system at ExaScaler since he has experience of parallel processing systems in his postgraduate course. And he seconded to Infinite Curation which is group company of ExaScaler to develop medical/genomic application onto PEZY-SC/ZettaScaler system. His design and analysis skills obtained in his experience, flexibility to learn various fields are suitable for this purpose. He received the Bachelor's degree in Mechanical Engineering, and the Master's degree in Information Science from Tohoku University in 1998 and 2000.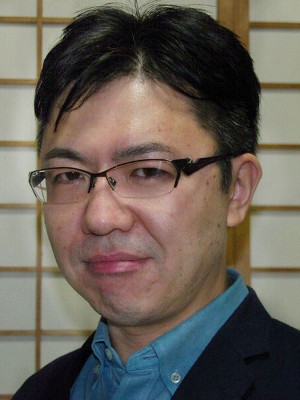 Tomasz Kościółek
University of California San Diego, USA
Tentative Title:

Computational challenges in understanding the structure and function of the microbiome
Tomasz Kościółek is a postdoctoral research associate in Rob Knight's Lab at the University of California San Diego. He holds an MSc in chemistry (2010) from the Jagiellonian University in Kraków, Poland; and a PhD in biological sciences (2015) from University College London, United Kingdom. His doctoral work was focused on the application of sequence covariation methods for protein structure prediction and computational predictions of dynamic properties in intrinsically disordered proteins. Since he joined the Knight Lab, he focuses on large-scale predictions of the structure and function of microbial proteins (lead researcher on Microbiome Immunity Project – collaboration involving IBM World Community Grid), the development of scalable computational methods for microbiome analyses (e.g. QIIME 2 and Qiita) and studies of the role of the microbiome in health and disease, especially in the context of mental health.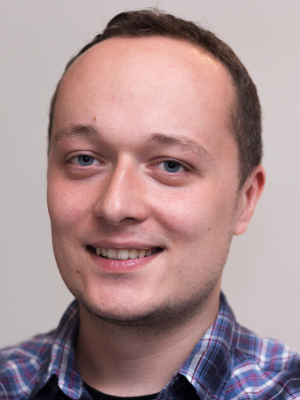 Alex Wright-Gladstein
Ayar Labs, USA
Title:

Optical communications for high-bandwidth chip I/O in computing systems
Alex Wright-Gladstein is co-founder of Ayar Labs, a company that is making computing faster and more energy efficient by using light to move data between chips instead of electricity. She founded the company while at MIT, where she met the inventors of the first processor to communicate using light. Prior to Ayar Labs, Alex was the Energy Entrepreneurship Practice Leader at MIT, an Energy Markets Specialist and Program Manager at EnerNOC, the first smart grid company, and the founder of Everyday Science.