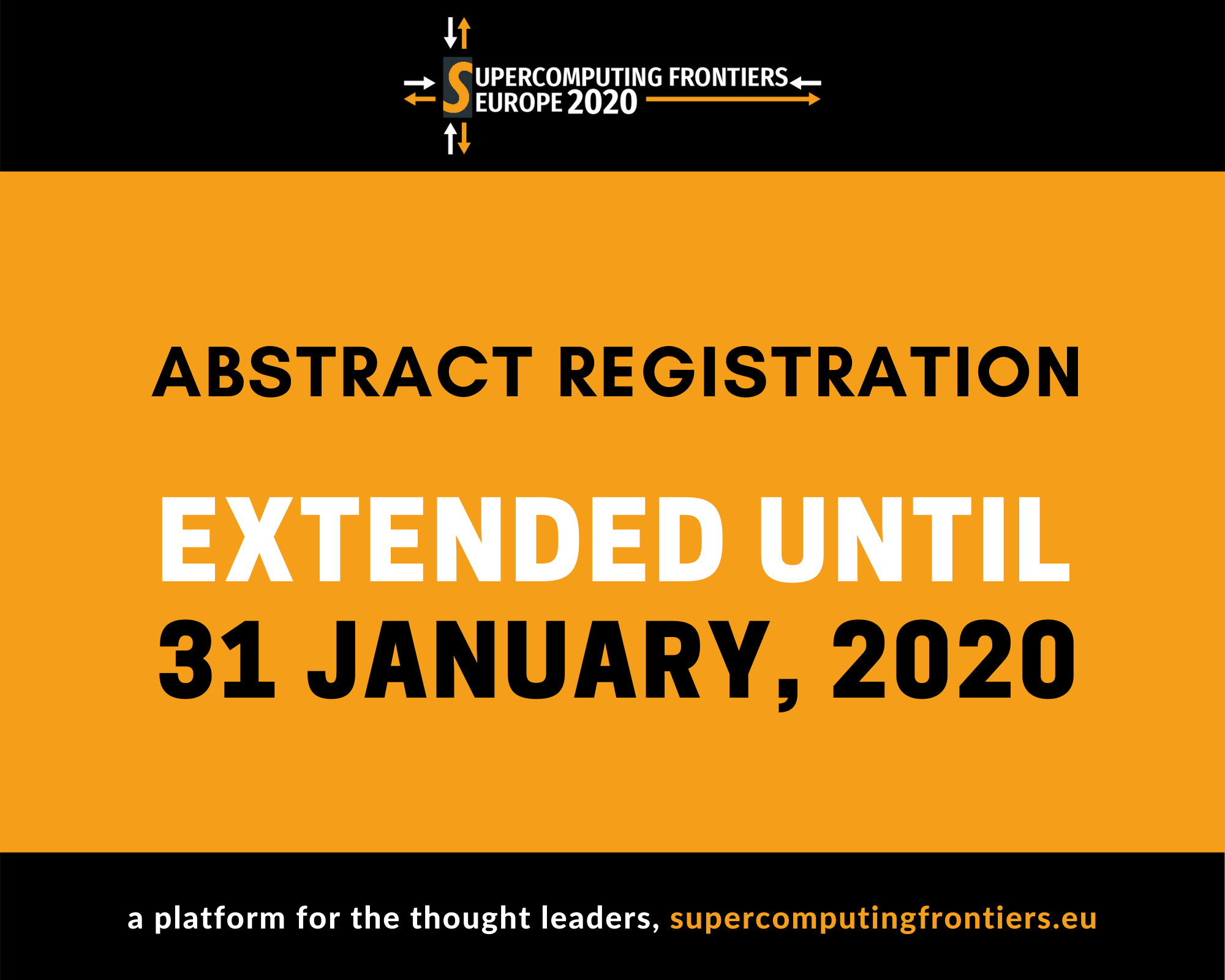 16th January, 2020
EXTENDED DUE DATE FOR SUBMISSION OF PAPERS (SCFE20)
Abstract registration has been extended until 31 January, 2020
Prospective authors are invited to submit short abstracts through the EasyChair conference management system website. Please use the following link to submit your papers: Supercomputing Frontiers Europe 2020 – EasyChair Login.
Submitted papers will undergo a peer review and be carefully evaluated based on originality, significance, technical soundness, and clarity of exposition.
Authors of the selected papers from the conference will be invited by the SCF Europe 2020 program committee for publication, after separate review, in a special issue of the international open access journal of Supercomputing Frontiers and Innovations (indexed by Scopus).
Supercomputing Frontiers Europe 2020
Copernicus Conference Centre
Warsaw, Poland, March 23-26, 2020
Please also check:
CALL FOR PAPERS (paper submissions & journal publication)
REGISTRATION